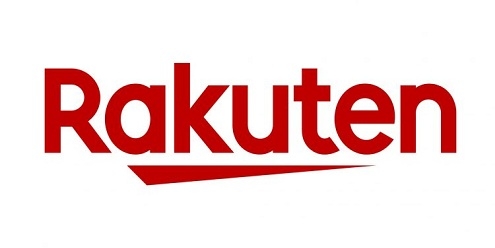 wykres:
https://finance.yahoo.com/chart/4755.T
http://www.reuters.com/finance/stocks/c ... bol=4755.T
Rakuten, Inc.
jap. 楽天株式会社 TYO: 4755 is a Japanese electronic commerce and Internet company based in Tokyo, Japan. Its B2B2C e-commerce platform Rakuten Ichiba is the largest e-commerce site in Japan and among the world's largest by sales.
Japońska korporacja, zwana "japońskim Amazonem", od 2016 roku zastąpi na koszulkach logo Qatar Airways. Umowa między
FC Barceloną
, a Rakutenem będzie obowiązywała przez 4 lata.
Na swojej stronie internetowej, firma jest opisywana jako "gigant w rozpowszechnianiu sprzedaży internetowej. Rakuten to jeden z trzech największych firm w handlu elektronicznym na świecie z ponad 90 tysiącami produktów od 38 tysięcy sprzedawców. [...] Wcześniej Buy.com, a teraz Rakuten.com, będzie kontynuował swoją misję dostarczania niepowtarzalnych przeżyć zakupowych do ponad 18 milionów klientów, oferując szeroki zakres dóbr i sprzedawców."
Stworzona w 1997 roku korporacja oferuje swoim klientom szeroki wachlarz usług z obszaru e-handlu, finansów i cyfryzacji. Od 2012 roku, Rakuten widnieje na corocznej liście "20 najbardziej innowacyjnych korporacji" Forbesa. W Europie, japońska firma jest reprezentowana przez inne należące do niej spółki, takie jak internetowy komunikator Viber, Wuaki - obecny w 12 krajach serwis typu VOD ("wideo na żądanie") z siedzibą w Barcelonie, internetowy serwis e-handlu PriceMinister, czy zajmująca się e-czytelnictwem firma Kobo. Oprócz nich, własnością Rakutenu jest również Ichiba, czyli największy serwis handlu elektronicznego w Japonii i jeden z największych tego typu na świecie.
Jak mówi strona internetowa, "Rakuten.com to prawdziwy plac targowy, który namawia sprzedawców do nawiązania indywidualnej relacji z kupującym i zbliżenia się do klienta. W przeciwieństwie do bezdusznych serwisów transakcyjnych, które również zajmują się sprzedażą bezpośrednio do klienta, Rakuten jest nastawiony na budowanie relacji między sprzedawcą i kupującym."
https://en.wikipedia.org/wiki/Rakuten
http://global.rakuten.com/corp/worldwide/
dywidendy
https://www.investing.com/equities/raku ... -dividends