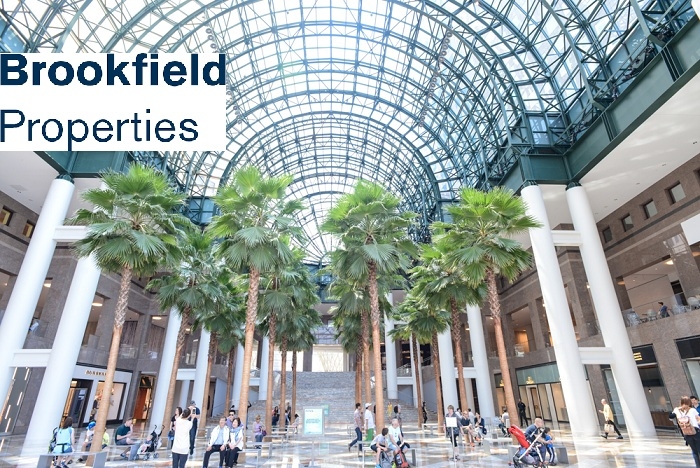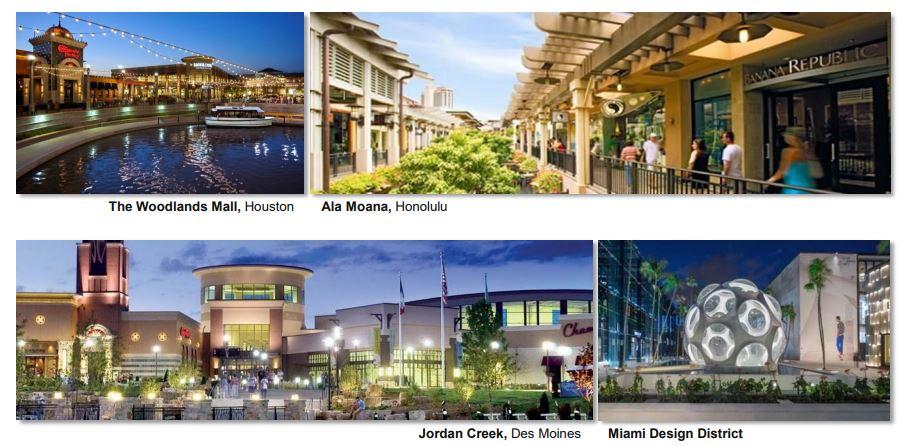 wykres
https://finance.yahoo.com/chart/bpy
https://finance.yahoo.com/chart/bpr
Brookfield Property Partners L.P. REIT
NASDAQ: BPY, BPR - is a global company which owns, operates and invests in commercial property. The majority of the company's assets are located in North America, Europe, and Australia. Brookfield Property Partners operates real estate in multiple sectors including office, retail, industrial, hospitality, self-storage, student housing and developing markets. BPY owns 143 office properties, totaling close to 100 million Sq.Ft. in key gateway markets, including New York City, London, Toronto, Los Angeles, Sydney and Berlin. BPY also owns 123 prime retail properties totaling approximately 120 million Sq.Ft. through its recent purchase of General Growth Properties.
Brookfield Property REIT (NASDAQ: BPR) ("BPR")
is a subsidiary of BPY, intended to offer investors economic equivalence to BPY units but in the form of a U.S. REIT security. Dividends on BPR shares are identical in amount and timing to distributions paid out for BPY units, and BPR shares are exchangeable on a 1:1 basis for BPY units or their cash equivalence.
https://bpy.brookfield.com/bpr
https://en.wikipedia.org/wiki/Brookfiel ... y_Partners
https://bpy.brookfield.com/
dywidendy
https://finviz.com/quote.ashx?t=BPY
https://seekingalpha.com/symbol/BPY/dividends/scorecard
https://seekingalpha.com/symbol/BPR/dividends/history
od sierpnia 2018 spółka córka nie LP tylko Corp.?
https://bpy.brookfield.com/stock-and-di ... on-history