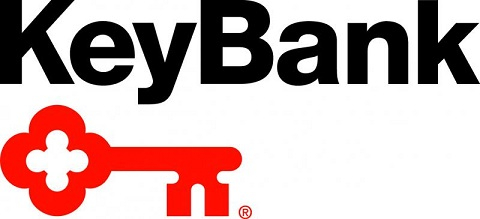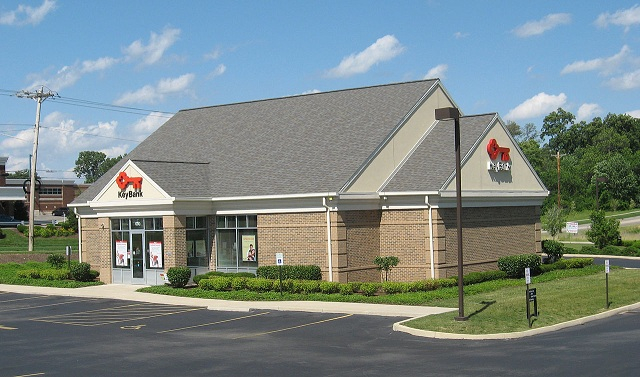 wykres
https://finance.yahoo.com/chart/key?ltr=1
KeyCorp
NYSE: KEY - is a bank holding company that, through its subsidiaries, provides a range of retail and commercial financial services.
Headquartered in Cleveland, Ohio, KeyCorp operates more than 1,100 branches across 16 different US states. Their primary markets are Ohio and New York.
This regional bank still operates mainly as a old-school community bank, providing a number of local financial functions that include deposits, lending, and financial management.
FY 2018 revenue broke down across the following two segments: Key Community Bank, 64%; Key Corporate Bank, 36%.
KeyBank, the primary subsidiary of KeyCorp, is a regional bank headquartered in Cleveland, Ohio, and is the only major bank based in Cleveland. KeyBank is 27th on the list of largest banks in the United States.
Key's customer base spans retail, small business, corporate, and investment clients. KeyBank maintains 1,197 branches and 1,572 ATMs, which are in Alaska, Colorado, Connecticut, Delaware, Florida, Idaho, Illinois, Indiana, Iowa, Maine, Maryland, Massachusetts, Michigan, Minnesota, New Jersey, New York, Ohio, Oregon, Pennsylvania, Rhode Island, Texas, Utah, Vermont, Virginia, Washington, D.C. and Washington. KeyCorp maintains business offices in 39 states.
As of 2018, Key is ranked 412th on the Fortune 500 list.
https://en.wikipedia.org/wiki/KeyBank
https://www.key.com/personal/index.jsp
dywidendy
https://finviz.com/quote.ashx?t=KEY
https://seekingalpha.com/symbol/KEY/dividends/scorecard
http://investor.key.com/stock-splits-and-dividends